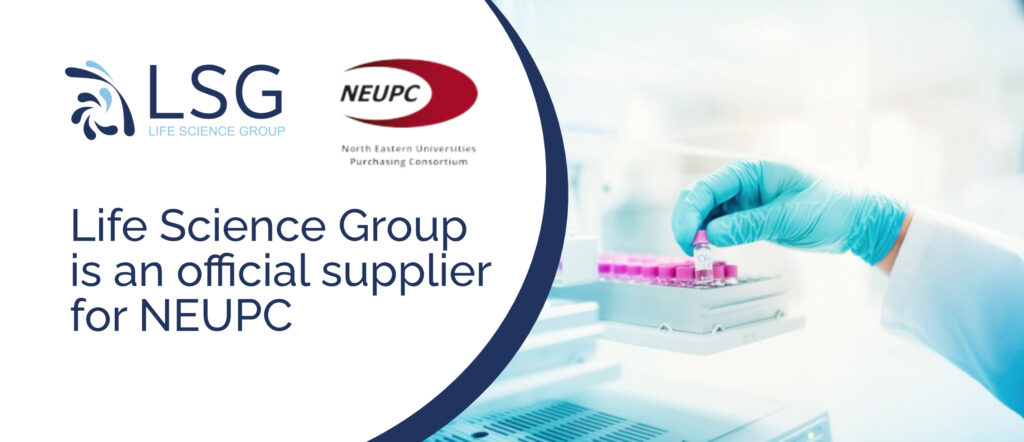 Life Science Group (LSG) has achieved a significant milestone by becoming an official supplier for the Life Sciences Equipment, Materials, and Services Framework (LAB2010 NE) under the North Eastern Universities Purchasing Consortium (NEUPC). NEUPC is one of the six UK higher education purchasing consortia established to deliver and manage a wide range of collaborative framework agreements designed to maximize third-party expenditures within the higher education sector. This partnership positions LSG to contribute innovative solutions and expertise to drive progress in research and education.
LSG's outstanding approach to customer care and proven record of delivering high-quality products and solutions have made it well-equipped to support the diverse needs of academic and research institutions. "We are excited to partner with NEUPC and provide our expertise to support their mission," said Jenny Murray, Managing Director at LSG. "This collaboration aligns with LSG's dedication to advancing scientific discovery through top-tier products and services from the UK."
NEUPC members stand to benefit from LSG, which offers a wide range of off-the-shelf cell culture sera, including fetal bovine serum and Human AB serum (both research-grade and GMP grade), cell culture media, buffers, and other reagents. The Company offers a range of custom manufacture products, including cell culture media, buffers and the de novo generation of antibodies, all of which is carried out in the UK.  The partnership promises to enhance research and education across the consortium, fostering innovation and knowledge exchange.
LSG's inclusion in the LAB2010 NE Framework reinforces its role in the life sciences industry and its commitment to driving meaningful progress. The collaboration holds mutual promise for both LSG and NEUPC members as they collectively contribute to shaping the future of research and education.
For more details about Life Science Group and its offerings, please contact us at sales@lifesciencegroup.co.uk.